Best value-for-price

SEO App
for Indie SEOs.
All essential SEO tools (keyword finder, traffic analysis, backlink analysis, topic explorer) are included in just one platform.
Explore Cool Features Inside Larseo
SEO can be a daunting task, but with the right tools, it doesn't have to be! Start your SEO journey today with our easy-to-use platform.
Discover easy-to-rank keywords in just minutes.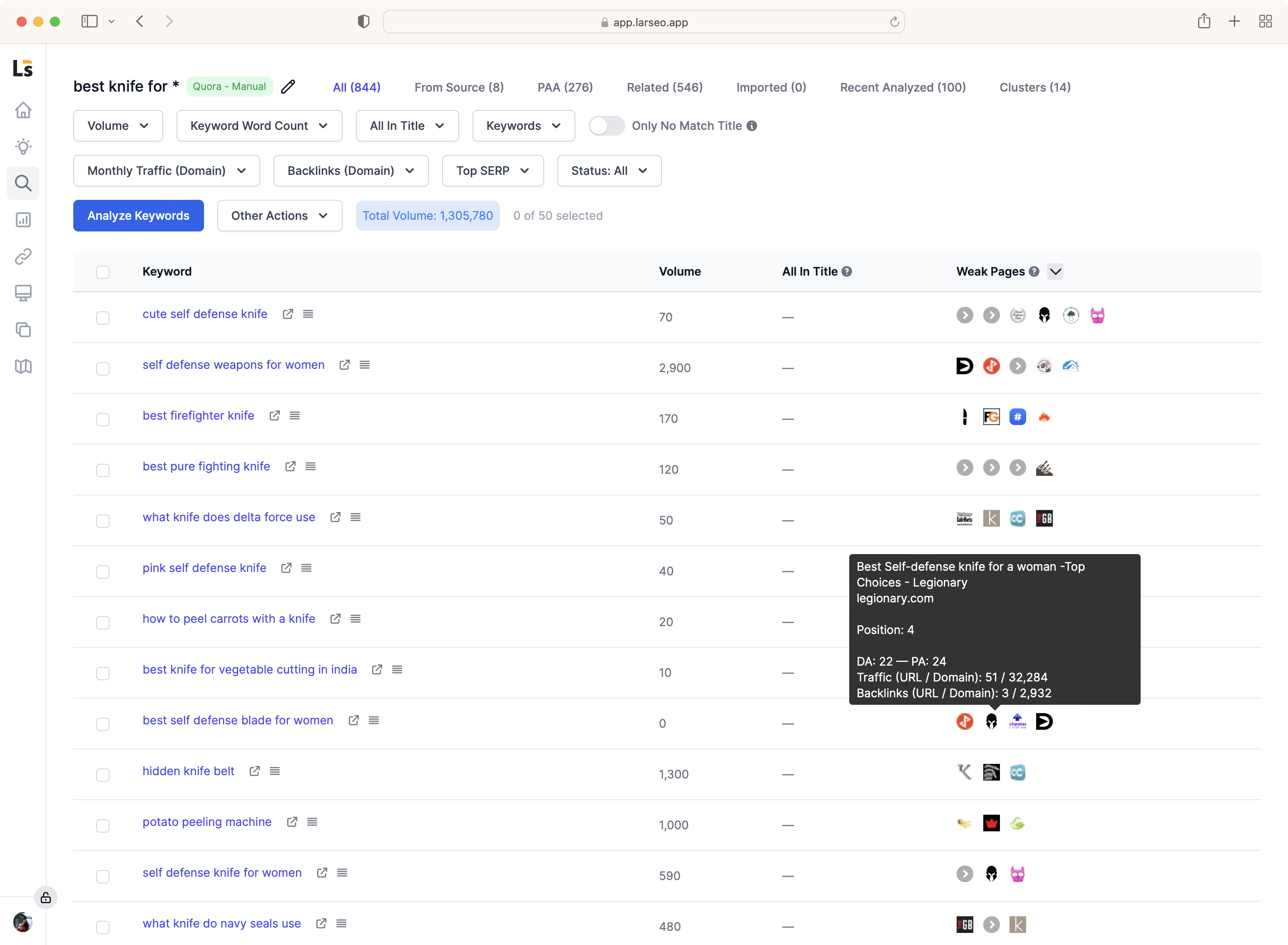 Understand your competitors deeply in terms of SEO so that you can adapt, enhance and gain an advantage from their techniques.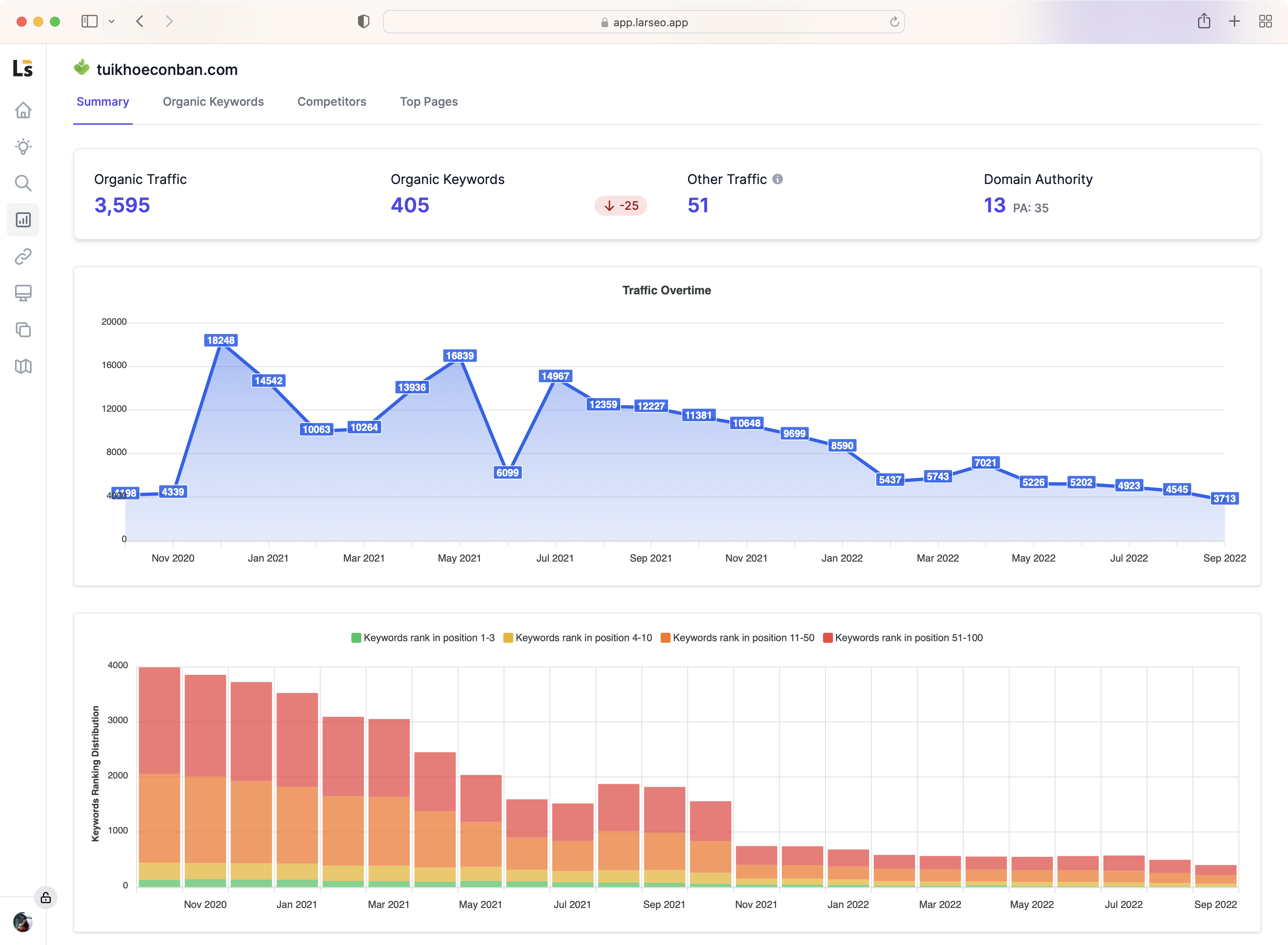 Study your competitors' backlink profiles in order to find potentially replicable links.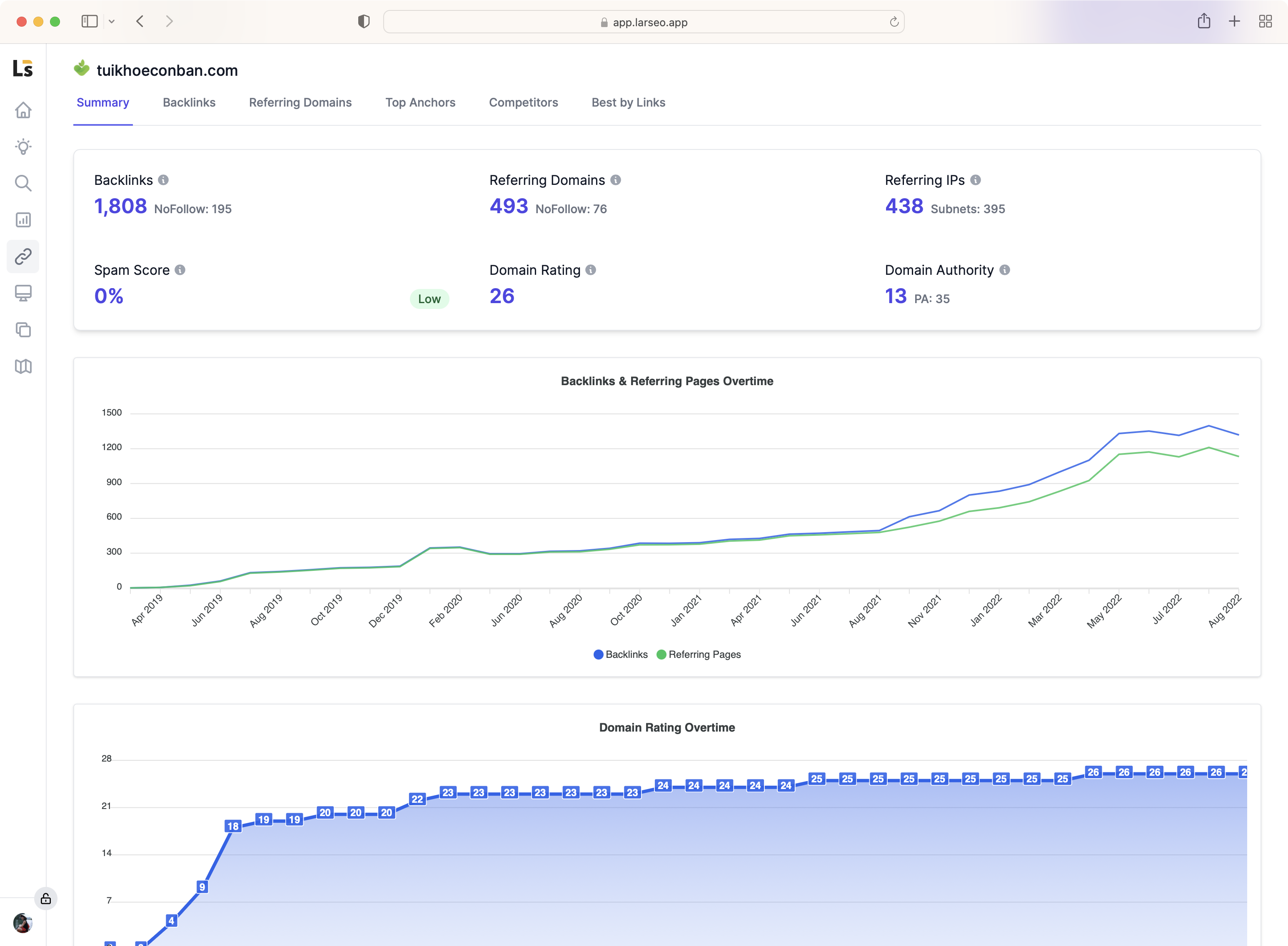 Broaden your thinking and create excellent content that aligns with the interests of your audience by studying your strong competitors.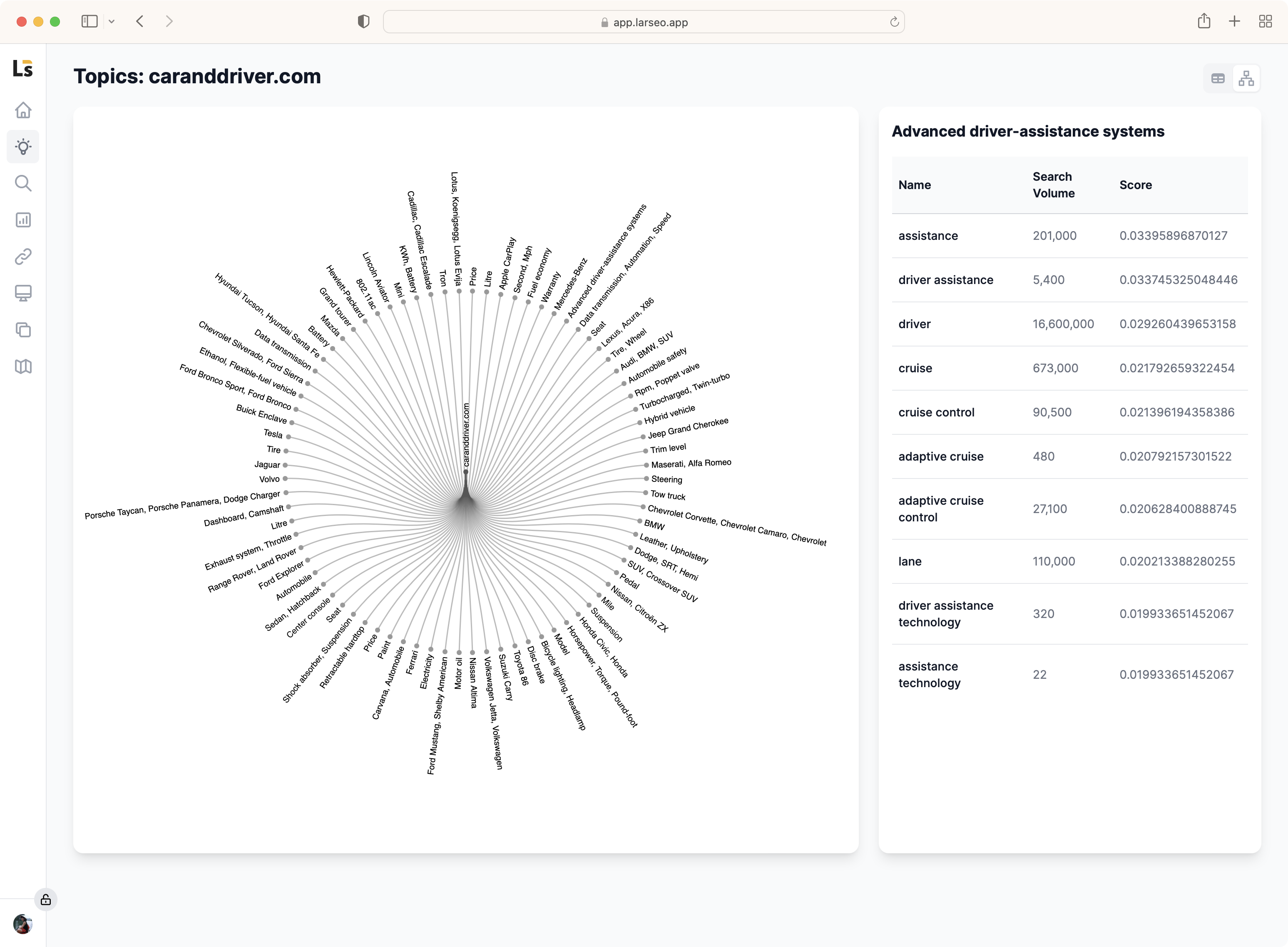 Here's why marketers love Larseo
Incredible SEO solutions

for all needs. Frequently asked questions
Where does Larseo get data from?

I wrote an article to explain all the SEO metrics of Larseo and how are they calculated. It will help you answer this question.

How does the credit system work on Larseo?

Credit is only be used for the Keyword Finder tool to analyze, cluster, get all-in-tile data. To see how credit is being charged, please visit the Pricing page.

Can I pause or suspend my subscription?

Unfortunately, there is no option to pause your subscription currently. Instead, you can cancel your subscription and re-subscribe when you're ready to join us again.

What if I still have questions?

I am happy to help! Feel free to email me at [email protected] with any questions.

How does Larseo's Keyword Finder differ from other tools?

It doesn't focus on Keyword Difficulty (KD) which is inaccurate in most cases. Instead, Larseo will help you to analyze the SERPs to determine if a keyword is low-competition or not (weak pages).

Are free monthly credits that are not used one month rolled to the next?

No. Free monthly credits are reset every month. However, the credits you purchased separately will be rolled over to the next month.

How do I check my subscription limits?

You can do that by visiting the Dashboard page (when you logged in) or the Pricing page.

Can I use Larseo for free?

Yes, Larseo offers free plan for indie SEO. You can use Keyword Finder / Backlink Explorer / Traffic Explorer tools with unlimited searches. However, the data per report will be limited.

Can I get a subscription and add credits on top?

Yes. When you are on a subscription, you can still buy "pay as you go" credits. Your monthly credits will be spent first, followed by the pay-as-you-go credits, which will be put on top of your monthly credits.

Can I ask for a new feature?

You can view the development and request new features at Larseo Roadmap.